Posted by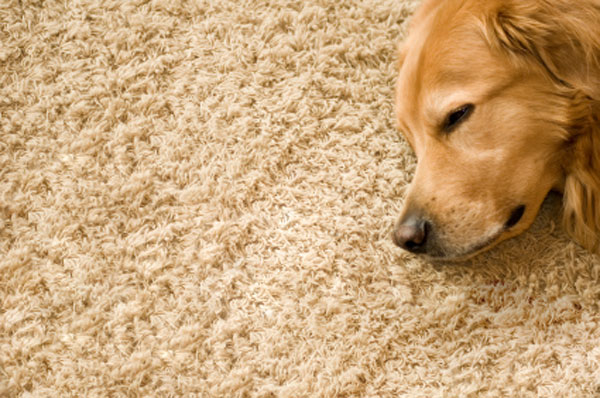 Hello Clients and Friends!
So, the not-so-humid weather has finally arrived and I'm    loving it.  I'm sure you are too!
It does remind me that the cold weather is coming in the near  future, so I'm trying to enjoy the outdoors as much as I can.
Thanks again to my Foam Frenzy clients who booked  appointments in August.
Also a big thanks to those who referred: Brian Cornies and Tom Brown!
There wasn't any reviews posted in September, so there isn't a winner!  Maybe next month :)
Have a great September—what's left of it anyway :)
Renée
Carpet and Upholstery Cleaning Myths
Steam cleaning is the most thorough type of cleaning you can use. In reality, the job is usually quick and the carpet and backing gets really wet. 
Regular cleaning will remove pet-related stains and smells.  You need to use a cleaner that will eat up the stain and odor or you will just be spreading it around during a regular      cleaning.  This makes it even harder to get them out later.
Any stain that is food related or hasn't been there long should be easy to remove. A lot of foods have natural and artificial dyes in them that do just that - dye things!             Knowing what the stain is will help determine how easy it is to remove.
Cotton and other natural materials are best for stain resistance.  They can resist stains well, but when they let them into the material, they are usually impossible to get out.
You should wait to clean your carpet the first time because it will never be the same.  Everything needs    maintenance on a regular basis.  If you wait too long, you won't be able to get it looking the same.
Referrals & Rewards
Refer a friend and receive a $15 Tim's or gas card
when they have a cleaning done.  Make sure they
mention your name!
All Clients get 10% off their cleanings or 15% off
when they clean every 6 months!
Write a review and enter to win a $15 Tim's or Pioneer
gas card!  Facebook, Google or HomeAdvisor.com
Scroll to the bottom of the homepage and find the
new buttons!
Don't forget I offer a 100% Satisfaction Guarantee
or I will re-clean it for Free!
519-919-3313
renee@foamfrenzy.com