Posted by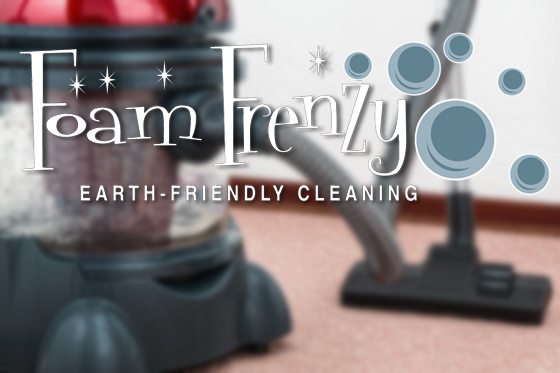 One question that often comes up when people start to talk about the best way to go about carpet cleaning in their home is whether a professional cleaner is better than renting equipment and cleaning your carpets yourself.
To be sure, there are a lot of carpet cleaning systems on the market. Many of them allow you to rent their equipment and take it home to steam clean or chemical clean the carpets for a lower cost than a professional carpet cleaner would charge you. So what are the pros and cons of working with a professional company that does the carpet cleaning work for you?
Here are some considerations that may help you to make the best choice the next time your carpets need cleaning. We know anyone can just write, "We are the best!" on their website or blog, but do they have the proof to back it up? It basically boils down to 3rd party sources and REAL reviews that the company has gotten on social media or directories proving that they rock the house. Have a look at this post of real comments from real people discussing the pros and cons of using a rental vs professional cleaning company.
Know how effective each carpet cleaning system is:
Cleaning without excessive amounts of water can leave your carpets actually cleaner because they will dry faster, making them less vulnerable to adding new stains.
A professional cleaner can also professionally remove burs and stains as they clean- whereas you might miss the parts of the carpet that need to be groomed.
Using a professional cleaner with a truck gives you many times the power that you get in a cleaning with equipment that you rented from the store.
A professional system that you rent to clean your carpets doesn't always include the capability of providing furniture cleaning services.
Other Considerations of Hiring a Professional Carpet Cleaner VS using a Rental:
What is the fastest way to get the job done quickly?
If you are in a hurry, using professional carpet cleaning services will definitely help you get your carpets clean faster. You will also get the benefit of a professional drying job that becomes very cost efficient when you realize that you would likely have to rent extra equipment to dry your carpet in advance of whatever event that you are planning.
Because the truck that fuels most commercial systems can apply foam and clean your carpets much faster than rental equipment, having a professional do the application only makes it that much more efficient. The most important thing for clients to remember is that if you can schedule a little bit in advance, we'll be able to get there on time and finish on time so that you can start entertaining your guests.
What is the difference between steam and foam cleaning?
Most steam cleaning firms can do a solid job of cleaning your carpet initially. The key for you to find happiness, however, is to ensure that their steam treatment is actually cleaning every layer of your carpet. Another thing to notice is the amount of time that they budget for using fans on your carpets to dry them out. In many cases, workers with a tight schedule will 'mostly dry' the carpets that they just cleaned with fans, leaving you in jeopardy of having them get dirty after they leave.
With foam cleaning, very little water is used in the first place. The foam works itself into the carpet with the help of a machine. As the machine nozzle is moved around, dirt contained in the carpet fibers ends up being removed. Carpet cleaners that use foam like we do are able to dry your carpets in a short amount of time because there isn't as much water applied to make them clean.
Does furniture cleaning require a separate visit?
We have a lot of clients that have pets at home that make the home a great place to live in. They also, sometimes, help to contribute to the debilitation of the carpet and the furniture. Our furinture cleaning services do not require a separate visit to be scheduled because we have the equipment and the staffing capable of finishing an entire home in one visit. It is helpful if you are specific about what you need the very first time that you call or get an estimate. In subsequent visits, we will already know what your home requires for a standard cleaning.
Are antique carpets possible to clean with a carpet cleaning company?
Although every carpet cleaning company is different, we are able to work with almost any type of antique carpet. For carpets that are in great condition, it shouldn't be a problem to have our carpet cleaners clean them gently and professionally. If the carpet works out to be a little more delicate, we can look at it and make arrangements for it to be cleaned separately but simultaneously at a professional facility.
Carpet cleaning services are one of the more popular ways for homeowners in Ontario to ensure that their homes are the showcases that they thought they were. Our services save time and we would love to show you the difference in how clean your carpets actually become in person. The best way to schedule a cleaning is to call Renee at 519-919-3313. We look forward to hearing from you!