Posted by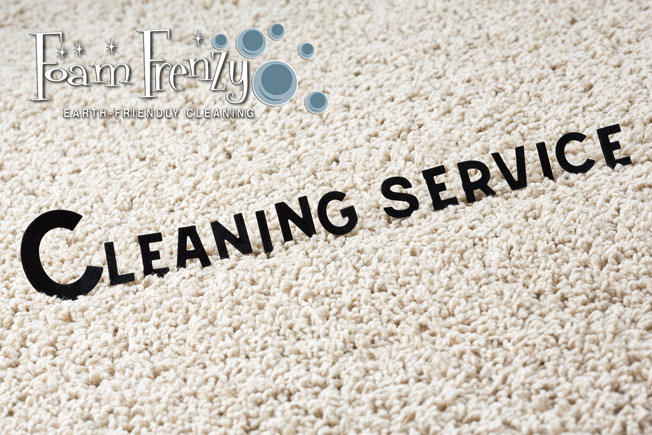 Hiring a Professional Carpet Cleaner
Hiring a carpet cleaner can take a load off your mind, as a homeowner you have a lot of up keep for your home. Having one last task can take a load off your mind. You mow the lawn, dust and do minor repairs. If you have carpeting, then you vacuum it weekly if not more, but to really keep it deep cleaned you should get a good professional cleaning every 3-4 months.
The question then becomes, "How do you find a good carpet cleaning service?" If you are hiring a Carpet Cleaner in Windsor ON area, here are some things you should know to aid you in your search for Carpet Cleaning Services.
Why Should I Have My Carpets Professionally Cleaned?
Hiring a carpet cleaner can help protect the health of your family. According to the EPA, a dirty carpet can retain all sorts of pollutants. Those pollutants can then get into the air through regular use such as walking across it and even vacuuming. A good deep cleaning can also get rid of dust mites and help prevent mold growth.
Decide On A Budget
Once you decide on hiring a carpet cleaner, you should set a budget for the service. Also decide if you are only hiring a carpet cleaner or if you would also like furniture cleaning services as this will affect how much you spend. Having a ball park figure in mind can help you narrow down the list of which carpet cleaning services you can choose from.
You would hate to decide on one company only to find out you can not afford their service or that you can not afford the services you want. Most companies should have a website which can be found through a regular internet search.
Avoid the Cheapest Option
Just because one company offers the least expensive service, does not mean that they are the best. It could mean that they skimp on quality. They could be offering you a bait and switch routine. It could also be their way of getting a foot in the door. Once they arrive they will identify other problems that need to be fixed. It will be worth your time to check reviews to find out what you are getting.
Check Customer Reviews
There are many service directory websites that will offer ratings of the companies that are listed in their directory. One or two bad reviews may be balanced out by 100 good reviews, but if 60% of reviews are not favorable, that says something about the company. Reviews may also tell you something about the way the company you are considering works and what their strengths and weaknesses are. Our Customer reviews can give you a clearer picture of our company's character and whether or not you want to work with us.
What Process Do They Use For Carpet Cleaning?
There are a few different cleaning methods employed by professional carpet cleaners. Knowing what they are and how they will affect your home can help in the decision making process. When calling or looking at the website of the company you are researching, find out what method they use. Here are a few of the most popular methods used by professional cleaners.
Steam Cleaning- Water is heated until it turns into steam and then pressure is used to inject it into the carpeting. The heated water loosens the dirt in the carpet and the cleaning machine sucks the dirt and moisture out of the carpet. A heavily soiled carpet may require the use of a detergent.
Shampooing- A chemical cleaner is scrubbed into the carpet with a motorized brush and then a vacuum removes dirt and residue.
Dry Cleaning- Using almost no water at all, an absorbent compound is scattered over the carpet, breaking up dirt. A commercial vacuum cleaner is then used to remove the loosened soil.
Foam Cleaning- It is also possible to find cleaning services that use "green" products (this is us). If you are concerned about the types of chemicals that will be used in the carpet cleaning, make sure the company you choose uses eco-friendly cleaning products for your kids and pets, remember they all come into contact with the carpets and thus what ever cleaning solution you last used on the carpets.
What Services and Guarantees Does the Company Offer?
Because upholstery can fall prey to many of the same pollutants and grime that carpets do, many of the same methods are applied to upholstery cleaning as are applied to carpet cleaning. For that reason, many carpet cleaning services also offer upholstery cleaning. If you are getting your carpet cleaned, you might as well get the full service and get the furniture cleaning services as well. When researching a carpet cleaning company, find out if they offer upholstery cleaning as well and if they have a Carpet Cleaning Guarantee, we do!
How Long Will Service Take?
We all lead busy lives, so it is only natural to wonder how long it will take a cleaning service to clean your carpets. How long service takes will depend on the size of the space to be cleaned and the method used to clean it. Whether you are just having your carpet cleaned or going all out and getting the furniture cleaned will also affect how long the service takes. It is best to ask questions before hiring a carpet cleaner or scheduling service so that you can carve out enough time.
How Long Will It Take the Carpet to Dry?
This is your home. Just as you want to know how much time you will need to carve out of your busy schedule to have carpet cleaning technicians at the house, you will also want to know how long you will have to put your living room or basement on hold until the carpet is dry and you can use your living space again. This is another one of those things that you should ask about when doing research or when scheduling service.
Your home is your castle. When you are taking care of your home, you want to be certain you are getting the best service available. Research service companies completely and make sure to ask all of the right questions so that you can make the best choice possible. And if you are in Windsor or Essex County Area and looking for carpet cleaning services Foam Frenzy has one of the best.
Foam Frenzy cleans with earth-friendly, low moisture foam to reduce drying time at keep your family safe.