Posted by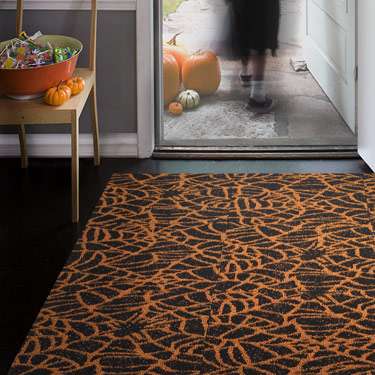 Hello Clients and Friends!
Happy Belated Thanksgiving!
I'm definitely thankful for my friends, family and Foam Frenzy clients!
What are you thankful for?
So, thanks again to my Foam Frenzy clients who booked appointments in September and to those who referred:
Tammy Reid, Jane Baldwin and Joanne from Belle River Co-op.
Finally, a winner for the Review Draw this month!
Thanks Yvette Jackson for posting a review.
Happy Halloween and don't forget to have some fun!
Renée
Spot Cleaning Tips
1. Urine stains
Surface cleaning with a normal cleaner won't work. You need to pour it, so it gets into the carpet backing or cushion foam. You also need to use a cleaner that will eat up the urine. It needs enzymes to break down the urine stain and smell. More volume = more cleaner. If you have a large dog that peed, then you need to pour more cleaner into the
carpet, than for a small dog.
2. Water marks
If your upholstered furniture leaves water marks when you clean it, there's a couple things you can do to help prevent it:
Use less moisture when cleaning and rinsing. Try to feather out the moisture on the edges of the spot you have cleaned.
Evenly wet the entire area of the cushion so it won't leave a water mark. If you need help, call Foam Frenzy!
Referrals & Rewards
Refer a friend and receive a $15 Tim's or gas card
when they have a cleaning done.  Make sure they
mention your name!
All Clients get 10% off their cleanings or 15% off
when they clean every 6 months!
Write a review and enter to win a $15 Tim's or Pioneer
gas card!  Facebook, Google or HomeAdvisor.com
Scroll to the bottom of the homepage and find the
new buttons!
Don't forget I offer a 100% Satisfaction Guarantee
or I will re-clean it for Free!
519-919-3313
renee@foamfrenzy.com