Posted by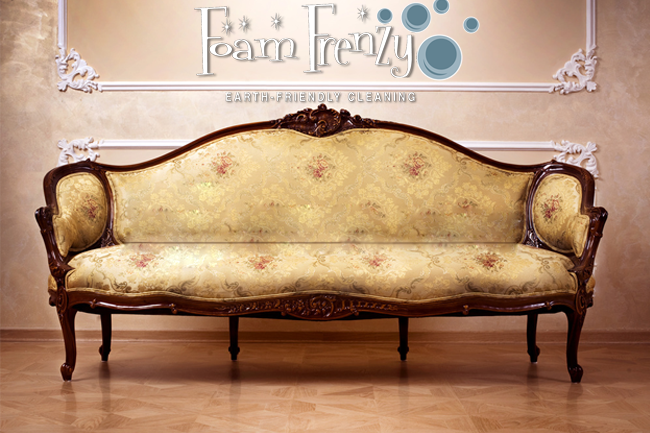 Hello Clients and Friends!
Well I'm back into the swing of things again. 
It was nice to get away to some warm weather. 
I hope to be wearing shorts again soon.
I know everyone is looking forward to the warm weather and enjoying the outdoors!
Thank you to those great clients who referred in March and April:
Natalie Enns
Tasha Slater
Heather St. Pierre
Kirsey Agne
Thank you to the great clients who booked in March and April!
The winner for the March Review Draw is:
Shannon Pogue!
There wasn't a winner for April, so make sure to post one in May!
Thank you to those who posted reviews!
See you soon!
Renée
Buy New or Re-Upholster?
Before you replace a couch, consider re-upholstering it.
Ask yourself these questions:
1. Does it have sentimental value?
If it's an antique or was your grandmother's, it will be hard to replace.
2. What kinds of springs does it have?
Hand-tied springs are a sign of a quality piece.
3. How heavy is it?
Heavier furniture tends to be more solidly constructed.
4. How old is it?
A lot of furniture made in the last 10 years are not made as well as the older ones.
5. Has it been re-upholstered before?
If it has, it has been around for a while and will probably last quite a few more years.
If you really like the piece and it fits well in your house, then that may be the best reason to re-upholster it.
Referrals & Client Rewards
Refer a friend and receive a $15 Tim's or gas card
when they have a cleaning done.  Make sure they
mention your name!
All Clients get 10% off their cleanings or 15% off
when they clean every 6 months!
Write a review and enter to win a $15 Tim's or Pioneer
gas card!  Facebook, Google or HomeAdvisor.com
Scroll to the bottom of the homepage and find the
new buttons!
Don't forget I offer a 100% Satisfaction Guarantee
or I will re-clean it for Free!
519-919-3313
renee@foamfrenzy.com