Posted by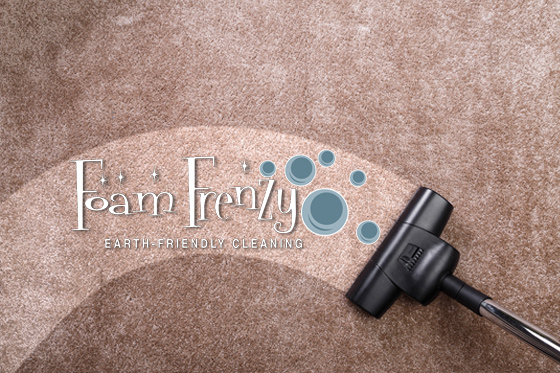 Happy New Year!
I hope your 2018 is going well so far!
It has been nice lately to be at a slower pace and get some overdue tasks done.
I do look forward to the busy season though.
Thank you to my wonderful clients who referred Foam Frenzy in December and
January, especially:
Heather and Justin St. Pierre
Barb and Bob Meloche
Lena Bellemore
Kim Mousseau
Judy and Ernie Colangelo
Tasha Slater
Melissa Sinisac
Irene King
Brittany Marshall
Elaine Barrette
Also, thank you to those who booked cleanings and posted reviews!
The monthly December and January review winners are:
Barb Nolan and Mike Bellaire
Talk to you soon!
Renée
The Importance of Vacuuming
People shed 1,000,000 skin cells and 50-100
strands of hair every day.
Pets also shed their hair and skin and bring dirt
inside on their bodies.
These particles float around and become trapped
all over your house.
They can cause reactions to those with asthma
and related allergies.
Vacuuming will get rid of these things
and keep you healthier.
Carpet fibers and fabric trap dirt and dust.
They need to be vacuumed regularly before
the dirt attaches to the fibers.
If not, the dirt will become ground into them.
This will make them more difficult to clean and
it will wear the fibers down, giving a dull appearance.
Vacuuming will keep your carpet and upholstery
looking new for a longer period of time, which will
save you replacement costs.
Lastly, vacuuming will make you feel good,
knowing its clean and give you a sense of
accomplishment.
You should vacuum at least twice a week,
more often in high traffic areas and daily
if you have pets.
Referrals & Client Rewards
Refer a friend and receive a $15 Tim's or gas card
when they have a cleaning done.  Make sure they
mention your name!
All clients get 10% off yearly cleanings or 15%
off when they clean every 6 months!
Write a review and enter to win a $15 Tim's or Pioneer
gas card!  Facebook, Google or HomeAdvisor.com
Scroll to the bottom of the homepage and find the
new buttons!
Don't forget I offer a 100% Satisfaction Guarantee
or I will re-clean it for Free!
519-919-3313
renee@foamfrenzy.com