Posted by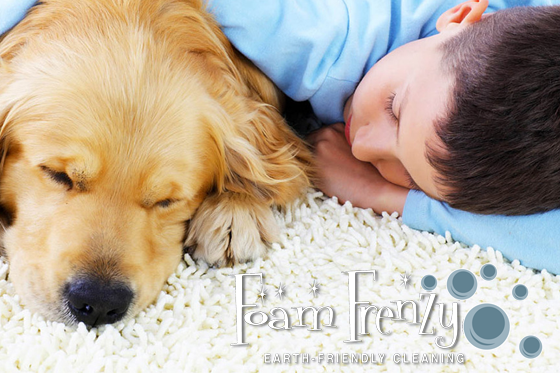 Hello Clients and Friends!
Happy New Year!
Hope this year has started off great!  Since the holidays I have been working on eating balanced meals. 
Hopefully I can keep it going all year.  Do you have any goals this year?
Also, thanks to those who referred the last two months: 
Kerry and Lucille St. Pierre, Kathy McCann, Anna Marie Nantais, Tina Vanier,
Larry Pickle, Tasha Slater, Bob Hunt, Mark Huggard and Melissa Woodrow!
The winner for the December Review Draw is  Kyle McKrow!
There wasn't a winner for January, but thank you to those who posted reviews in December!
Renée
Carpet and Upholstery Cleaning Preparation
If you are having some cleaning done, here's how to prepare:
Turn your furnace fan on so it runs all day. This will keep the circulation flowing in the house to help dry your carpets quicker.
Round up your fans. Direct air flow will dry them much quicker. 
Prepare your pets. If you have dogs or cats, be prepared to keep them off the carpet/upholstery until dry.  This is more important if scotchguard is applied.  Arrange for them to be out of the house or keep them locked up for the day. 
Vacuum and wash your floors surrounding the carpet. You don't want to track dirt onto freshly cleaned carpets—the dirt will stick.
Please make room in the driveway near the entrance for parking. This makes it easier to bring all the equipment in.      
Pick up as much as you can in the rooms being cleaned, especially small items/tables.  The larger furniture can be moved around.                          
 Keep a sink clear for water access.                                         
If you decide on a cleaning package where you will be vacuuming, make sure to get the crevices and room edges with a crevice tool.
Referrals & Rewards
Refer a friend and receive a $15 Tim's or gas card
when they have a cleaning done.  Make sure they
mention your name!
All Clients get 10% off their cleanings or 15% off
when they clean every 6 months!
Write a review and enter to win a $15 Tim's or Pioneer
gas card!  Facebook, Google or HomeAdvisor.com
Scroll to the bottom of the homepage and find the
new buttons!
Don't forget I offer a 100% Satisfaction Guarantee
or I will re-clean it for Free!
519-919-3313
renee@foamfrenzy.com