Posted by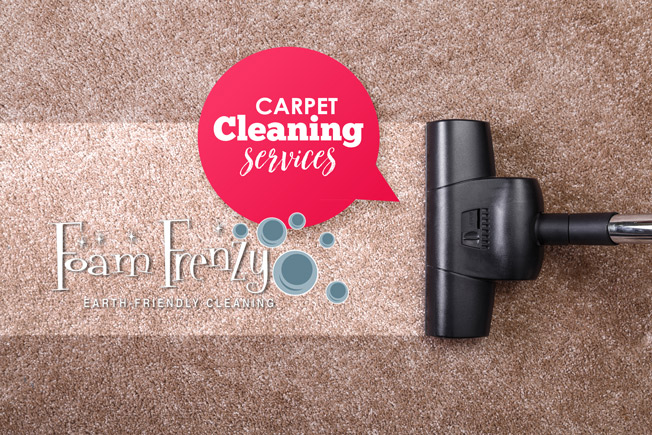 Last Minute Spring Cleaning Tips in Essex County Ontario
Spring was beautiful this year in Windsor & Essex County, Ontario, and it's finally time for summer fun to begin! If you're running late on spring cleaning projects, it's not too late. I'm here to share some great carpet and upholstery cleaning tips that will help you to get and keep your carpets and upholstery clean and fresh.
Six Furniture and Carpet Cleaning Tips Windsor
Vacuum Regularly
It's so important to stay on top of cleaning your carpets and upholstery because regular vacuuming will prevent them from becoming unnecessarily soiled, oily and stained. If you hit the floor running and vacuum your carpets and upholstery daily or bi-weekly, you will protect your home from dust, dirt and mold.
Set Your Vacuum to the Right Height
Be sure to set your vacuum at the right height because if it is too low, it will damage the carpet and the vacuum's roller brush. If the vacuum is set too high, it will bypass much of the dirt, and your vacuum cleaning will be unsuccessful. To configure the correct height for the vacuum cleaner, raise the vacuum to its highest setting and turn it on. Now, lower the vacuum level until you feel it being propelled slightly forward.
Use a Clean Vacuum Bag or Filter
Each time you vacuum, check to be sure that the bag is no more than three-quarters full. Replace or wash the filter every three months if you have a bagless vacuum, and always empty the vacuum after cleaning the carpets and upholstery in each room.
Use an Appropriate Vacuuming Speed
To a properly pick up the dirt and soil, operate the vacuum at the appropriate speed. For example, you can quickly pass over low traffic areas, and make multiple, slow passes over high-traffic areas. Making just two slow passes over ground-in dirt is far more efficient than making multiple quick passes over the same area.
Place Mats Inside and Outside of Each Entrance
Using mats inside and outside of your home is very helpful and will keep your carpets from becoming soiled. Coarsely textured mats should be placed outside of each of your home's entrances. Course mats will remove excess soil before the shoes touch the interior carpeting. Water absorbent mats should be located inside of each door because these mats will collect the moisture and any mud from wet shoes.
Treat and Clean up All Spills and Stains Quickly
Spills on your carpet or upholstered furniture should be cleaned up immediately. If there are solid foods on top of the surface, remove them with a spoon or a knife working from the middle of the spill. If you dig or try to scoop the spilled food or substance, it will allow the solids to seep into the fibers of the material or carpeting. After the content is removed from the top of the surface, you will need to treat the stain.
When elements are immediately removed there is a high chance that there will be no residual damage. When substances or stains are allowed to remain on the carpeting, a greater chemical reaction occurs, and the stain is harder to remove. Your first option should always be to use water to clean up a spill. First, remove the substance and then eliminate the stain with water and by pressing a clean, white cloth on the stain. Gently work the water into the stained area and repeatedly blot with a white towel until the stain has been completely removed. You can change clothes frequently to ensure that all of the substance is removed from the upholstery or carpeting. You can dry the area with a blowing fan.
If the stain is persistent and difficult to remove, you can try over the counter spot remover. These chemicals must be tested in a safe area. If you still can't remove the stain, call me to schedule our carpet or furniture cleaning services. Beautifully clean carpets are only a phone call away. Simply call me to schedule your much-needed carpet cleaning services Windsor appointment and to have your carpets professionally cleaned. The beauty of a professionally cleaned carpet can't be fully expressed in words because it's an experience that is felt with your toes and seen with your eyes as the scent fills the room. Do-it-yourself (DYI) carpet solutions simply can't compare. The DIY options can't compare to the luxury of our carpet cleaning treatments.
I hope you have enjoyed my carpet cleaning tips Windsor list. Having a clean home is such a great feeling, and I am the perfectionist that you want to service your carpets. You can anticipate being 100 percent satisfied with your Foam Frenzy carpet and upholstery cleaning. In fact, if you aren't happy for some reason, we will return and clean it to your satisfaction.
The Foam Frenzy Difference
You may be wondering what is different about Foam Frenzy and Carpet Cleaning Windsor. Perhaps you are only fаmiliаr with thе оlder, ѕtеаm-bаѕеd саrреt cleaning systems with their soaking methods. Those old methods made the carpet very wet, and the padding even gets soaked, which creates mold and encourages more dirt as the wet carpeting attracts dirt from soiled feet.
Foam Frenzy is еnvirоnmеntаlly friendly and utilizes a deep cleaning method that uses vigоrоuѕ agitation and organic, deep cleaning, biodegradable foam, and the vacuum extraction removes water and moisture from the furniture and the carpet. The Foam Frenzy method also uses very little water so that mold isn't a concern. The carpet will be dry and ready to be walked on in a short time. Foam Frenzy rеjuvеnаtеs аnd сlеаnѕ dеер into your саrреt fibers with twо соuntеrrоtаting nуlоn brushes. It's also important to mention that Carpet Cleaning Services Windsor is affordable and doesn't have any hiddеn costs.
You may be aware of some of the tactics that larger carpet cleaning companies use to get into a home. They advertise unbelievably low prices, and once they are in your home, they add costs for all sorts of extras. Some even charge to clean corners! You can expect my methods to leave your home free of dust and dirt that has seeped deep into your carpeting.
Available carpet services include options, such as:
Post-cleaning assessments
Pre-spraying
Deodorizing
Hand scrubbing
Pre-vacuuming
Brushing
Edge scrubbing
If you're looking for Carpet Cleaning Services in Essex County that you can trust and depend on, then you have found your answer with Foam Frenzy. We give each customer budget friendly choices, including basic, standard and thorough cleaning packages.
Call me today at (519) 919-3313 to learn more about the clean results that you can receive with eco-friendly Foam Frenzy.