Posted by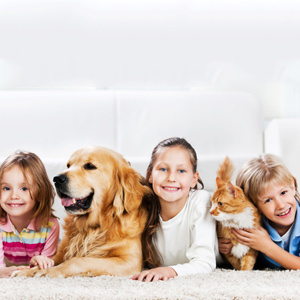 Hello Clients and Friends!
It sure has been hot this summer!  At least the heat is helping us burn extra calories!
I want to thank Linda Sterling, Tasha Slater, Don Smith and Faye St. Pierre for referring
Foam Frenzy and those who booked appointments in July!
Also, thank you to those who posted reviews! 
The Monthly Review Draw winner is Mary Telega!
Talk to you soon!
Renée @ FoamFrenzy.com
How to Reduce Static in Your Home.
Static electricity is the buildup of electrical charges on the surface of non-conducting
materials, such as carpet, fabric or yourself.  You pick up electrons when you walk on
the carpet or sit in a chair.
Static typically forms when two materials come into contact, and some of the charges
redistribute by moving from one material to the other.  This is what happens when you
touch a metal door knob and get a shock.  The electrons move from your body to the
handle.  Static on carpet can also attract dirt to stick to it.
You can reduce static charges by adding moisture.
Humidifiers help in the winter, but you can also add plants to the house.
Anti-static sprays can be added to your carpet or upholstery, but will probably leave a
residue and attract dirt.  Some carpets are made with anti-static agents.
For a quick fix, you can rub a dryer sheet to the area with static. 
If you wear shoes in the house, shoes with leather soles can reduce static as well.
Referrals & Rewards
Refer a friend and receive a $15 Tim's or gas card
when they have a cleaning done.  Make sure they
mention your name!
All Clients get 10% off their cleanings or 15% off
when they clean every 6 months!
Write a review and enter to win a $15 Tim's or Pioneer
gas card!  Facebook, Google or HomeAdvisor.com
Scroll to the bottom of the homepage and find the
new buttons!
Don't forget I offer a 100% Satisfaction Guarantee
or I will re-clean it for Free!
519-919-3313
renee@foamfrenzy.com